Chúng tôi…
…bảo đảm sẽ giúp bạn cải thiện và nâng cao hiệu suất công việc của mình một cách tốt nhất bằng những bộ công cụ văn phòng hữu ích nhất hiện nay, đó là Office 365 và Google Workspace dành cho doanh nghiệp…
Sau nhiều năm phát triển, hiện tại chúng tôi đã trở thành một trong những đơn vị đi đầu trong lĩnh vực tư vấn giải pháp công nghệ thông tin và cung cấp phần mềm bản quyền chính hãng cũng các như phần kỹ thuật số khác.
Chúng tôi hiểu rõ năng lực và trách nhiệm của mình. Vì vậy, với mong muốn tạo ra giá trị đích thực, đơn giản và hiệu quả, chúng tôi luôn cố gắng chăm sóc khách hàng tốt hơn, nỗ lực hết mình để phục vụ và làm hài lòng khách hàng.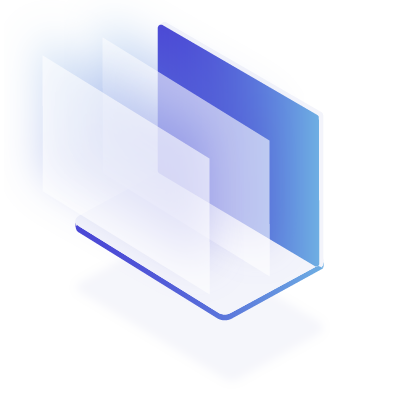 Sản phẩm đa dạng
Được chứng nhận là một trong những nhà phân phối các sản phẩm và giải pháp CNTT tốt nhất cho khách hàng cá nhân và doanh nghiệp
Google WorkSpace (G Suite)
Được chứng nhận là Đối tác Bạc và là Chuyên gia bán hàng của Google Apps trong nhiều năm
Office 365 cho doanh nghiệp
Được chứng nhận là Đối tác Bạc và là Đối tác Cấp phép của Microsoft trong nhiều năm
Tối ưu hóa SEO
Được trao giải trên các hạng mục và trong nhiều năm là Top 10 đơn vị SEO địa phương tốt nhất
PHẢN HỒI
Khách hàng của chúng tôi nói gì?
Enthusiastic service staff .
Service is very enthusiastic, dedicated
I had a better price in the shop than on their website (that is already cheap). Big shop with a lot of choices and good salesman. I recommend 100%
Enthusiastic staff, good service, customer care
Very enthusiastic service, very satisfied with the advice of the shop
Good place to recharge sim card. Sometime busy but staff are super nice. Will visit again
Service is more stable than other NCCs. Good qualifying!
I worked with Han Doan, she's quite proactive to support customers and feedback asap if requested
Fast, enthusiastic direct support
Thank you so much, Ms. Vu Linh. You supported me very enthusiastically.
Thanks Han Tran ! So far so good !
Good service. Ms. Hoang Yen enthusiastically supported me.
The clerks are very friendly, helpful, and professional. The shop is well staffed, so there's rarely waiting time. You usually can just sit and watch when there's some repairs to be done or you need a new cover for your display.
Ms. Quynh Trang is very supportive.
Friendly, enthusiastic staff, open the door when seeing customers 😊
Thanks for your quick and enthusiastic support!
Thanks for your quick and enthusiastic support!
Good services. The staffs here are friendly and helpful
Got to move the site to MB with a lot of worry and anxiety as dont really know what gonna happen with non-technical knowledge like me. Finally, thanks to support from Phuong Thao and Nguyen Van Cuong, my site has been moved to MB and fully operational in a very short time without any delay. Thank you team for your advices and services that help my businesses have been maintaining flawlessly !
Thank you for your support
Good quality, Good credit. Very fast and efficient customer service
Great service. Especially thanks to Ms Hạnh with her support for our requests last days. Hope all you get more successful in future.
i have good experience with ms Huong Chu. Thank for your Support and goodluck to you.
Quick renewal procedure, enthusiastic guide staff
British Chamber Of Commerce V.
Hân is very responsive and helpful. She supports us very well in technical, explains the problems very detailed and resolves them very fast. Really appreciated and recommended.
Dear Hải Lê,Thanks you for your support and the excellent service provided on this morning.
It's the first time I've worked with such a charming and skillful employee. Thank you, Chu Huong, for your thoughtful and dedicated guidance. 10 points
Open front is easy to see good service
Good service. Many thanks to Hong Nhung!
Các bạn nhân viên gia hạn nhiệt tình, hỗ trợ tốt, tuy nhiên bên mình nhiều thủ tục quá, cần khắc phục điểm này để gia hạn dịch vụ nhanh chóng hơn.
Suport timely support, good service staff. Thank you very much
Excellent service, productive and quick support !Thanks Phuong Thao
I am very satisfied with Ms. Hoang Yen's working attitude and support. The jobs including service registration, payment records, contracts ... are deployed quickly. Many thanks!
Good service, enthusiastic staff.
Good job. Thanks so much Mss Lê Hải !
Great place. Highly recommended!
Good service, I got enthusiastic support from Nam.
Võ Khánh Tâm (Góc nhìn cuộc S.
The consultant is enthusiastic, the day Mai support can see it, although I bought a 250k ssl, she also enthusiastically advised and supported everything, this contract is also fast and on time. Thank you Mai.
Good service, professional supportThanks Phuong Thao,
Enthusiastic support, thank so much to Phuong Thao
Used to be a familiar customer
Good purchase policy, enthusiastic and polite staff
Friendly and enthusiastic Pho Xom staff
I purchased SSL here. Lên supported me very much.Thanks for all.
Thanks Ms Phuong Tuyen for your support. She is friendly and reliable. Excellent customer service.
Dear Khanh Ly, Thanks for your support. I am very grateful for that kindness. Hope you can help me with my new job more in the future. Thank you!
Good quality, Good credit. Very fast and efficient customer service
Staff are nice and friendly
Nice location, convenient for the road to visit and shop
Great service, thanks Ms. Thanh Trần for your support! Thanks MB.
Bán đất Tả Thanh Oai, Thanh Trì, Hà N.
Friendly and enthusiastic worker
Ms Hoang Ha support is very good to all my requests. Many thanks to support.
Ms Đan Phượng support is very good to all my requests. Many thanks to support.
Customer service and care is very good
Good quality. Thanks Ms. Khanh Ly support me very much
Ms Thao Nguyen - Matbao Co-op employement is expert assitant in almost case. Good place to start your business. Thank you
I have used the service here many times and am very satisfied with the product quality and the support team here
Good products and services, good support quality. I will continue to use products and services here
Support is very fast, good. I am very pleased to use the service here.
Great service!I would like to send a thank to Ms. Thuy Trang. She always answered me very fast and enthusiastic support.Good job!
Thuy's friend advises very enthusiastically, the service is very good, will be a long-term customer and thanks you for regular care.
Service style is totally different from other Vietnamese stores. Clean and comfortable. Staffs always smile and politely.
One of my wife favourite shops 😀
The staff were very helpful and can provide service in English.
Genuine copyright software
Nice staffs, equal price to all big handset stores.
Very attentive staff. They have everything that you need with reasonable price.The warranty service also works well!
The customer service is fast and effective. The staff were helpful and friendly
Remains standard FTP. Good service.
standard goods, good service staff, like ..
Công ty TNHH Thương mại và Dịch vụ T.
Genuine copyright software agent in Vietnam
Với phương châm "Chất lượng vượt trội – Dịch vụ hoàn hảo", chúng tôi luôn làm việc với tinh thần trách nhiệm cao nhất để mang đến cho khách hàng những giải pháp uy tín nhất với chất lượng tối ưu và giá cả cạnh tranh.